Vulnerable people should be able to block charity appeals
Charities should be forced to sign up to a "fundraising preference service" allowing vulnerable people to block appeals for donations, according to a report commissioned after the suicide of Olive Cooke.
Organisations would have to stop sending fundraising requests or making phone calls to those who have opted out and the public could opt out of fundraising requests from multiple charities without having to contact them separately, said the report, which also recommended creating a powerful new regulatory body. Charities that seriously or persistently breached the rules would be named and shamed and could be forced to halt their fundraising until any problems are resolved.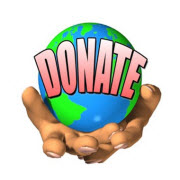 The review was commissioned by the Government following concerns about how charities have engaged with potential donors. Concerns about chanties behaviours were raised recently following the death of Mrs Cooke, Britain's oldest poppy seller. While not directly linking charities to her death, family and friends said the 92-year-old had been hounded by organisations constantly asking her for money.
"Stamping out any nefarious activities charities may be up to is fine. Shame it may lessen a charities 'pot' for deserving causes"