Understanding pressures in general practice – The Kings Fund
Increasing demands on general practice over the past five years – not just a heavier workload but the increasing complexity and intensity of work – have led to a feeling of crisis. The NHS is finding it difficult to recruit and retain sufficient GPs who want to do full-time, patient-facing work.



Key findings
GP workload has grown hugely, both in volume and complexity. The research sample shows a 15 per cent overall increase in contacts: a 13 per cent increase in face-to-face contacts and a 63 per cent increase in telephone contacts.
Population changes account for some of this increase, but changes in medical technology and new ways of treating patients also play a role.
Wider system factors have compounded the situation. For example, changes in other services such as community nursing, mental health and care homes are putting additional pressure on general practice. Communication issues with secondary care colleagues have exacerbated GP workload.
Increase in workload has not been matched by a transfer in the proportion of funding or staff.
The number of GPs has grown more quickly than the population but has not kept pace with groups most likely to use primary care (over 65s and over 85s).
GPs are increasingly opting for 'portfolio careers' or part-time work. Only 11 per cent of GP trainees surveyed intend to do full-time clinical work five years after qualification.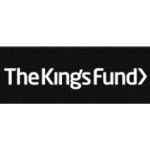 Policy implications
Commissioners and policy-makers must have access to national and local data for secondary use for primary care. They cannot plan effectively or understand the impact of their decisions unless they understand how GP activity is changing.
Improvements to the existing system should prioritise structured support for general practice, redesign of commissioning systems to reduce bureaucratic burdens, repairing relationships between primary and secondary care, more use of technology, and better utilisation of community assets to meet patients' needs.
New models of general practice should include new types of delivery, striking a balance between working at scale and making services responsive to local people.
The service needs a workforce strategy that supports more sustainable careers for GPs and other team members, while recognising changing career preferences.
Policies to change and extend access must be accompanied by commensurate increases in funding and support.
The Kings Fund report report uses qualitative and quantitative data to assess the various factors driving current pressures in general practice.
It is available at: http://shop.kingsfund.org.uk/products/understanding-pressures-in-general-practice
"Can our health services pull back from the brink ?"