"The horror stories I have heard": DLA to PIP
I'm 65 this month, for the first time in my life I had to use a food bank"
Personal Independence Payment (PIP) is the benefit that is gradually replacing Disability Living Allowance (DLA).
Even if you have a 'lifetime' or 'indefinite' award for DLA, you will need to claim PIP instead, unless you were 65 or over on 8 April 2013.
You won't automatically move over from PIP, you will get a letter from the Department for Work and Pensions (DWP) asking you to make a new claim.
However, the switch has been controversial as the criterion of eligibility has been tightened; leading to more than 160,000 people no longer receiving the help they once had.
Many people have contacted Turn2us stating they used to claim DLA but have not passed the PIP assessment. Consequently they have been left struggling to make ends meet.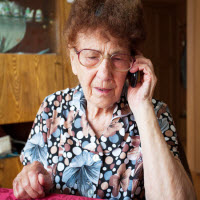 Rose Wilkinson told us: "I'm 65 this month and an OAP. I was on DLA for years; I had my assessment for PIP in November and got zero points. Through this, my rent has been amended and I have to pay almost half my pension to rent top up.
"For the first time in my life I had to use a food bank, I got a few vegetables and some fruit which was out of date, but I was thankful for the help. If I lose my tribunal I will have to leave my home as I can't live like this for much longer."
Hazel Wykes said: "I rent from Birmingham council, and I used to have rent and council tax fully covered by benefits, but since I lost my DLA I now have to start paying for them with my basic state pension.
"There's nothing left over for buying food, luxuries, clothing, holidays, dental fees or outings. I suffer with stress and depression anyway but my mental health is becoming worse due to lack of money."
Both DLA and PIP are there to help those with extra care needs or mobility needs. It is intended to support those in most need to remain independent.
Elisabetha Dracul, a mother of a disabled son, added: "[They are] trying their best to remove my disabled son's lifetime supply of DLA by forcing him to turnover to PIP. With the horror stories I have heard from people with his condition, it will only be a matter of time before me and my family lose my oldest son, myself, and our home."
Many of those who have contacted us and mentioned that the swap is damaging to their mental health. Libby Listens Bassnett said: "In fighting for PIP whilst my partner was out of work, my anxiety levels were high and worsened my already fragile health."
Anna Beresford added: "I am constantly worrying if I can pay mortgage and all my bills at end of month, as well as loosing PIP, this would mean I could and would probably lose my home."
Shirley Turner told us: "I worry constantly about paying the mortgage and what will happen when it comes to my turn for PIP."
Source: Liam Evans writing for Turn2us