Stop gagging whistleblowers – NHS hospitals are to be told
Hospitals must end the use of gagging clauses to silence whistleblowers, an inquiry will say this week.
A long-awaited report by by Sir Robert Francis will demand the NHS does far more to end its 'cover-up culture' and will highlight fears confidentiality clauses are still being used.
Last year Health Secretary Jeremy Hunt wrote to all trusts demanding they ensure none of their contracts include gagging orders – but campaigners fear the practice remains.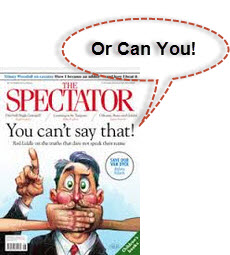 They hope Sir Robert's recommendations, to be published on Wednesday, will lead to an outright  ban on them, such as a new law making it illegal for NHS trusts to include them in their contracts.
Mr Hunt said yesterday that 1,000 patients a month are dying needlessly in NHS hospitals because of staff blunders and a culture of cover-up. He pledged to drive down mortality rates in the NHS by annually reviewing a sample of 2,000 deaths at hospitals across the country.
The Health Secretary is also set to announce that trainee doctors and nurses will receive lessons on whistleblowing from this Autumn.



Helen Donnelly, the A&E nurse whose warnings were ignored in the Mid Staffordshire scandal, will help teach junior clinical staff to expose wrongdoing by their bosses.
A gagging clause was used to silence Gary Walker, who was dismissed from his job as chief executive of United Lincolnshire Hospitals NHS Trust after raising fears that a labour drive to meet targets compromised safety.
He claimed a £500,000 taxpayer-funded gagging order was used to stop him speaking out. Two years ago, after the trust he ran and several others were warned about high mortality rates, he broke his silence.
Last year the Daily Mail highlighted the case of cardiologist Dr Raj Matu, whose NHS trust spent £10million trying to silence him after he warned of patients dying on overcrowded wards. He was suspended from Coventry's Walgrave Hospital in 2000 and later sacked, but he was vindicated in April when a judge ruled he had been unfairly treated.
Leading barrister Sir Robert – who carried out two reports into the Mid Staffordshire hospital scandal will unveil a series of recommendations designed to protect doctors and nurses who speak out. In one of his previous reports, he warned: "Insufficient openness, transparency and candour lead to delays in victims learning the truth, obstruct the learning process, deter disclosure of information about concerns, and cause regulation and commissioning to be taken on inaccurate and understanding.
Mr Hunt responded by writing to all trusts saying they must obey the 'spirit of the law' on gagging orders.
But Peter Walsh, of campaign group Action Against Medical Accidents, said this did not go far enough – and that he hoped Sir Robert would go further in his recommendations. 'We hope it is p0ssible to make it in some way illegal to have a gagging clause,' he said.
Mr Walsh said he also hoped Sir Robert would recommend a better helpline and support service for whistleblowers, as well as a statutory right for staff to be able to report concerns without facing punishments.
Speaking to the Sunday Telegraph, Mr Hunt said the NHS needed to learn from other industries, such as aviation, with rigorous protocols to ensure that safety risks were identified and not tolerated.
He said: 'On high death rates, failing hospitals and whistleblowing, we are calling time on the cover-up culture and ushering in a new era of transparency.'
Martin. D 2015. Daily Mail 09/02/2015 p. 2
"A report is not a legal responsibility, and in any case, to be a whistleblower is still going to take some courage with legal backing or not"