Shambolic" Universal Credit may never realise promised benefits
A devastating report published today by the NAO concludes that "Universal Credit has not delivered value for money and it is uncertain that it ever will". 



The report catalogues a series of extraordinary failures of design and implementation, and portrays a Department 'stuck' making slow, fraught progress on a policy that it cannot now go back on – with neither direction offering value for taxpayer money.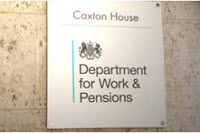 Commenting on the NAO's report, Rt Hon Frank Field MP, Chair of the Work and Pensions Select Committee, said:
"This report blows up the DWP's constant assertion that everything is going well and that any criticism comes from those who wish to make trouble for Universal Credit. The points that individuals have raised with the Select Committee are now writ large as systemic faults within the system, and the Government is caught in a trap of its own making. Because ministers were taught to be in denial earlier the programme, it has advanced to a stage where there is now a mega cost to scrap it and a mega cost to taxpayers to continue with it. Either way, too many claimants are being screwed down into destitution while the DWP insists that all is okay. The Universal Credit we have seen is a shambles, leaving a trail of destruction in its wake. Sadly this report will make little difference if the senior officers running Universal Credit remain firmly entrenched in La La Land."
Progress:
The Department is stuck: it is making much slower progress than expected. As such, "Universal Credit is still at a relatively early stage of progress". It cannot halt the programme, however. Its "incremental approach has led the Department to make many changes to its jobcentres, its digital systems and the working practices of the 12,000 people working on Universal Credit. As it has rolled out Universal Credit to more claimants and areas, these changes have become increasingly embedded across the Department. It would be both complex and expensive to revert to legacy benefits at this stage". Consequently, the Department "does not have a realistic alternative but to continue".
The business case approved at the end of May 2018 "should have been the final check" on the decision to invest in UC: but it was produced "at a time when the Government was already committed" to rolling out the programme. It is therefore questionable whether it constitute a "check" at all, given the existing commitment to the programme.
Source: https://www.parliament.uk/