NHS 111 phone line will undergo 'fundamental' reform, Jeremy Hunt promises
He says the service needs to be made simpler and its algorithm changed. Clinicians no longer form the basis for the NHS's flagship helpline service
Jon Stone for The Independent 26/01/2016: The NHS 111 phone line service will undergo "fundamental" reform in the wake of a report into an unnecessary death of a child, Jeremy Hunt has said.
William Mead, from Cornwall, died of Sepsis after NHS 111 failed to diagnose his condition.
The 111 service was rolled out by the Coalition government by early 2014 to replace the NHS Direct phone line.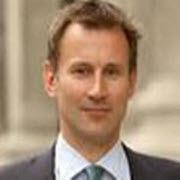 Jeremy Hunt
The change was criticised at the time because NHS Direct's call handlers were mainly nurses, while the new service used non-clinician staff in call centres using a piece of computer software.
An inquiry into the effectiveness of NHS 111 launched after Mead's death found that a trained doctor or nurse would have been more likely to successfully identify that the child was suffering from Sepsis.
The report said that might have saved the boy's life because the tool used by the untrained call handlers was not adequate to detect sepsis.
Responding to an urgent question in Parliament about the issue, the Health Secretary Jeremy Hunt said changes to the algorithm used by call centre workers could help prevent future problems.
He also said the service would be reformed in order to make it more simple.
"With respect to 111 I think there are some things that we can do quickly in response to this report but I think there is a more fundamental change we can make to 111 as well," he told MPs.
"Letting a computer decide how ill you are is not good enough"