'Murder at Random' By A Male Nurse
A NURSE murdered three patients and poisoned 19 others by contaminating saline with insulin "at random" a court heard.
Victorino Chua, 49, emerged as the "common denominator" during an investigation into the deaths of Tracey Arden, 44, Arnold Lancaster, 71, and Alfred Weaver, 83, and the poisoning of others.
Peter Wright QC, prosecuting, told Manchester crown Court the nurse's action made it a "lottery" as to who received contaminated products.
Chua, of Heaton Norris, Stockport, who was working at the nearby Stepping Hill hospital, denies a total of 36 charges, including the three murders.
The alleged offences are said to have taken place between June 2011 and January 2012.
Mr Wright said: "only the person responsible could ever know why they would embark on such conduct."
He alleged that saline bags and ampoules were contaminated with insulin by Chua" to then be used by doctors and nurses on innocent patients."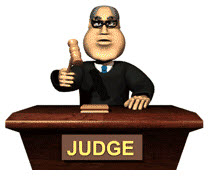 The trial continues.
"Your life in their hands – too true in this case!"