Mum Saved By Her 5-year-old Who Dials 999!
Despite her tender years, a girl of five sprang into action when she saw her mum unconscious at their home.
Frightened hero Sienna Adderley called 999 to to save mum Katie's life.



Sienna fought back tears and told the operator: "I can't wake her up. She is collapsed on the floor and now she is shaking." The schoolgirl gave their address and looked after her little brother, Riley, 2, while waiting for paramedics and police.
A recording of the call was released yesterday to encourage parents to tell children about 999. Katie, 32, collapsed in the kitchen during breakfast. Sienna rang her dad but got no answer so – remembering what her parents had taught her – called the emergency number.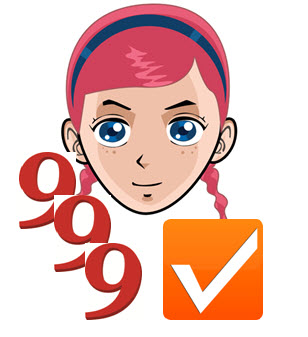 Medics treated Katie and she came round at their home in Rugby, Warks. She said: "Thank goodness Sienna was here to help."
Sienna described it as "very scary", adding: "Everybody is saying I'm very brave… I'm glad I helped my mummy because I love her lots."
Katie had suffered the episodes before, though doctors do not yet know what it is.
Sienna has won an award from police who called her a "superstar".
"I love her lots" – you didn't have to tell us Sienna, we know you do.