Manchester Health Plan Can Save NHS – Report Out
Manchester's plans for developed healrth and social care have been hailed as a blueprint that could rescue the NHS from its cash crisis.
Under the proposals for devolved powers announced last month, Greater Manchester will run its own, £6bn health budget from April next year, integrating health and social care.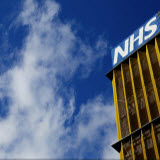 Savings of up to £50m annually from a total health and care budget are expected.
A report published today describes Manchester's approach to healthcare as different to any other under developed powers and one which will offer a more "efficient, fair and sustainable" system than anywhere else in the UK.
The report, "Letting Go: How English devolution can help solve the NHS care and cash crisis", was carried out as an evaluation for the think-tank Reform by former Labour health minister Lord Warner alongside Jack O'Sullivan, health consultant and former associate editor at The Independent.
Smith. L 2015 The Independent Daily Briefing 23rd March 2015 P. 21
more detail at: Manchester's health revolution will be a beacon for the rest of the UK
"This is a massive shift of administration and resources. Lets hope it's a success – we certainly need one!"