Labour pledge to help whistleblowers and fight bullying
An Exclusive in the Sunday People reports that Labour will create a new independent NHS body to protect health workers if it wins the General Election.
Known as NHS staff champions, they will be the first port of call for whistleblowers who believe patient safety is at risk.
They will also deal with allegations of bullying or intimidation by hospital managers and senior doctors.
The move by shadow Health Secretary Andy Burnham comes as new figures show two in five nurses are suffering from stress.
An NHS survey revealed that 41% of hospital nurses and midwives are overwhelmed by their workload – a 27% increase since 2010.
And half said the ward they work on is now dangerously understaffed.
NHS champions will help to cut work-related stress and tackle aggressive behaviour by the public, which affects a third of NHS workers.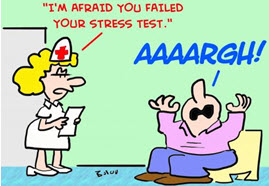 And the police will get powers to issue on-the-spot fines for physical or verbal abuse of NHS staff.
Mr Burnham told the Sunday People "I'm going to have a big job rebuilding the morale of a shattered worforce. They've been ground down over the last five years.
"They feel under the cosh, demoralised and exhausted."
Mr Burnham added that he will recruit 20,000 more nurses to ease the pressure, paid for by a Mansion Tax on homes worth more than £2million.
Although the champions will work within the NHS they will have the same independence as the Chief Medical Officer.
WORN-OUT nurses took 4.8 million sick days last year, new Department of Health figures show.
Nearly 23,000 nurses and health visitors quit the NHS last year – 4,000 more than four years ago.
The Royal College of Nursing said morale is at rock bottom with increasing numbers of nurses going off sick with stress.
Labour's Andrew Gwynne said: "These figures are appalling and reflect the reality of what is happening under David Cameron."
Nelson. N 2015 Political Editor – Sunday People 22nd March 2015 P. 2
"We can only hope the NHS will be intact and serving us and its staff far better after the next Government's tenure"