Hunt's Rules Over Hospital Car Park Fees Are Ignored
Stephen Hayward for the Sunday Mirror reports that PARKING charges at NHS hospitals are rising despite Government promises to tackle the rip-off fees.
Health Secretary Jeremy Hunt issued new guidelines last August so patients and relatives would pay less.
But since then several hospitals have instead raised prices including Brighton General Hospital which will end free parking in April.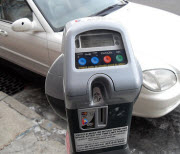 Laura Keely of Macmillan Cancer Support, said; "It is no longer enough to just pay lip service. Hospitals must not ignore Government guidance and commit to implementing the guidelines as a matter of urgency."
At least 10 hospital trusts make more than £2million a year from staff and visitor parking fees, which have been scrapped by hospitals in Scotland and Wales.
A Department of Health spokesman said: "All NHS organisations are expected to follow the guidelines."
MPs will discuss the issue when the Hospital Parking Charges (Abolition) Bill is debated on Friday
"With so many trusts in the "red", is it any wonder most trusts are loathe to stop or inhibit their income from parking charges. Guidelines aren't an Act of Parliament, so how are they to be, or will they be enforced?"