Home Care v Care Home: What's the Right Option for You?
Are you approaching a time where you need to make a decision about the kind of care you'll need, and where you want to receive it?
Many people find it very difficult to choose whether to go into a care home or receive care in the home, and that's because there's an awful lot to consider from a financial, practical and emotional perspective.
It's likely that neither a care home or receiving care in your home is going to be an entirely perfect solution, but aim to be as objective as you possibly can be and think about which option provides you with the highest quality of care at the best possible price by weighing up the pros and cons below.
A care home
A care home is a place where you will be able to live on a full-time basis. Often, your partner can live there too, and you'll have all your needs met by a team of trained staff.
There are two main types of care home: the first is a home that provides nursing care and assistance with personal care. The second is a home that provides nursing care with registered nurses and experienced care assistants.
The option you choose will largely depend on the level of support and assistance you require, and the amount of money you have to pay for your residency in the home. On average, a residential care home can cost around £28,500 a year, or as much as £37,500 if nursing is required.
There are lots of good things about going into a care home, such as having trained staff on hand at all times, not needing to worry about chores or maintaining a house, as well as having company and lots of opportunism for social interaction. However, there are some downsides too, such as losing some of your independence and needing to move all your belongings into a room. You can read more about the pros and cons of moving into a care home here, as well as the pros and cons of receiving care in your home too.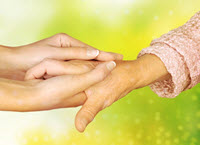 Home care
Home care means that you'll continue to live in your home (or a family member's home), supported by registered care workers who visit you regularly to help with your personal care, meal preparation, personal care and other tasks. For instance, some care packages will include cleaning, chores, 'meals on wheels' and anything else you'd like to do yourself but may need support with.
Carers will cost around £15 an hour, so expect to pay £11,000 a year for carers to assist you for 14 hours a week, or as much as £30,000 a year if you'd like a carer to help you full-time during the day.
The best thing about home care is that you'll be able to stay in your home and retain some of your independence. You'll also be able to continue a way of life that feels familiar to you, and you'll be in full control of the level and frequency of care you receive.
However, there are also some downsides too. The first downside is that you're still at risk if you remain in your own home (despite alarm systems and regular visits from carers), and you may not be getting the full level of support you really need without even realising it. Another big concern is that you may suffer with loneliness and isolation – something that's a challenge for many elderly people at the moment. You may also need to make modifications to your home in order for you continue living there, which can be an expensive and stressful undertaking.
Other things you should consider
As well as the financial implications and the pros and cons of each option, here are a few other things you should consider:
Are younger family members willing and able to provide any level of care if you were to stay in your home?
How do you feel about coping through the night if you can only afford to pay for a carer to visit you in your home throughout the day?
Would you enjoy making friends with staff and other residents in a care home?
Do you already suffer with loneliness and isolation?
How do your partner's needs fit with your own? Can you find a solution that best serves you both?
What's the right option for you?
Carefully weigh up the pros and cons of each and see which option appears to be the best choice for you. While you may be determined to stay in your home and retain your independence, or are fixed on the idea of moving into a home, try to be objective: evaluate if the arrangement is really working for you, and be prepared to change your plans if your health or financial situation suddenly changes too.