GP Surgeries at Breaking Point – Hundreds Close or Merge
Hundreds of GP surgeries across Britain could close or merge as demand stretches them to breaking point, figures show.
Between April and December last year, 169 practices approached NHS England for advice on the "nuclear option" of shutting their doors for good.
This was an increase of 508 per cent compared with the 37 requests made between April 2013 and March 2014.
The figures, obtained by GPs' magazine Pulse reveal 78 practices have closed completely or shut a branch surgery as a result of merger since 2013.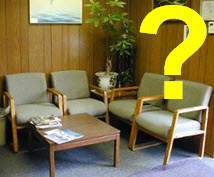 Experts say the numbers, obtained by a Freedom of Information request, were a "sign of distress" that GPs are struggling because of funding cuts and problems recruiting new doctors.
Dr Ian Campbell, a family doctor in Nottingham, said: "There are is no doubt that NHS cuts are having an adverse effect on frontline services and we are storing up major problems for the future with demand for appointments outstripping availability.
"There is no doubt in my mind patients will suffer and some will die due to poor provision of GP services."
The Royal College of General Practitioners said last year that up to 543 GP practices in England – and possibly 600 across the UK – could close in the next year because of the crisis in GP recruitment and retention.
Sheldrick. G 2015  Daily Express 04/03/2015 P. 5
"Dr Campbell should have said "people are already dying". What sort of state our Primary Care services will disintegrate to is not worth contemplating- but we'll have to!"