Fostering a Child with Disabilities
'The chance to play a part in turning around the life of a child' – A carers story:
I can remember clearly the knock at the front door. A phone call just a few hours earlier from our fostering agency meant we has some idea of what was about to happen. In other ways though, we had no idea what was coming! All we knew was her name, her age, that she has a disability and that she was going to come and live with us.
Fast forward 3 years and we have now been fostering a child with physical and learning disabilities for three years. When we first considered fostering we did not set out to foster a child with these particular needs, but neither had we ruled it out. We were newly approved foster carers very keen to get on with fostering! Alice came to us labelled by social services as a 'normal' child who could not walk. It was soon apparent that this was not the case, and together we began a journey of discovering what 'normal' is and isn't!
The day that Alice was brought to our home, her "disability" was not the first thing that we saw.
We could see a scared and frightened 3 year old girl who had just been taken away from her parents by social services, hiding her feelings behind her vivacious and charming personality. She was too young to understand the situation she was in. Neither did she understand that what had been happening to her at home was wrong, and even if she did she was certainly not able to articulate it. She did not know the social workers who took her away from the only life she had ever known, and the parents who she genuinely loved. She came into our home, with little more than the clothes she was wearing. She knew nobody. Our house looked different and it smelled different. We were different. And now it was our job to make her feel safe and secure.
We were certainly not prepared for the journey that we were about to embark on, and honestly speaking, had we known back then what it would involve, we might not have accepted the placement. However, three years later, Alice is still part of our family and we would not change that for the world. Because of her, our lives, the lives of our own birth children, our friends and our community have been enriched. And because of us, and the work we do with her daily, she is making progress, sometimes it is small steps forward – but it is progress.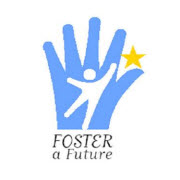 Fostering a child with a disability and complex care needs has been like riding a rollercoaster.
We have had opportunities to work alongside the many professionals involved in her life – such as social workers, Head Teachers and teaching staff, physiotherapists, occupational therapists, psychologists, hospital consultants, school nurses, specialist nurses and so on. We have often been the ones able to join the dots, helping to get services to work together for her good. We have gone from being inexperienced and naive foster carers to becoming experts in our child and her needs. We are her advocate in all situations, being her voice where she has no voice, making decisions in her best interest.
This may all sound like hard work, and it can be, but it is not without its blessings! She constantly surprises us! The sheer determination and will power she has is staggering. We were privileged to see her take her first steps at the age of 5 – in a walking frame. We will never forget the look of sheer joy on her face as she took those first steps forward. This was made all the more significant and special due to the fact doctors had informed us she may never get to this stage. These tottering and unsteady steps were the result of months of daily physiotherapy work at home and school. We would often wonder if it would work. We are so pleased we stuck with it, and Alice has given us and more importantly herself, a moment that will live with us all forever. There is still so much to do, so much more progress for her to make. She has so many challenges still to face. But she will never face them alone.
To anyone who is thinking seriously about fostering, and is worried about the changes that will need to made, and the hard work that it might entail, I simply want to say that the chance to play a part in turning around the life of a child, is worth it all.
To find out more about fostering a child visit: http://www.simplyfostering.co.uk