Exploring the options for integrated commissioning – NHS
Richard Humphries, Assistant Director of Policy at the King's Fund explores the options for integrated commissioning:
The last reorganisation of the NHS has made the commissioning landscape much more complex and fragmented. Whatever the weaknesses of primary care trusts, the shift away from a single population-based health budget has created fresh challenges for the task of co-ordinating resources and services around the needs of individuals. With budgets and responsibilities split between local authorities, clinical commissioning groups (CCGs) and NHS England – at least 370 separate bodies – it is no wonder that many regard the new structures as problematic and unsustainable.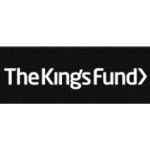 Many inquires and commissions – most recently the Barker Commission – have recommended that budgets and commissioning responsibilities need to be more, not less integrated. Yet another consequence of the same reforms was to instil.
The last reforms have instilled a deep aversion to any further organisational change. So is it possible to rationalise commissioning arrangements and achieve a closer alignment of health and social care resources without plunging the NHS and its partner organisations into a fresh maelstrom of organisational change? In Options for integrated commissioning – Beyond Barker we look at how this could be done.
In the report we give examples of areas that are already bringing together separate health and social care budgets into a single local commissioning arrangement, despite the organisational barriers. But there are not many of them and progress has been slow, particularly in places with a history of poor relationships or performance or financial problems. So expecting local bodies to exert 'one more heave' will not produce change on the scale and pace required. An alternative might be for CCGs and local authorities to agree among themselves who should be the lead commissioner; the fact that only one place in England has done this suggests that it will not work everywhere. A third approach is to develop the role of health and wellbeing boards so that they have the right capacity, membership and power to take on the single local commissioning role.
In surveying the evidence it became clear that though some of the options might work in some places, none would work everywhere, so we have recommended that local systems should agree their own arrangements for moving towards a single local budget by 2020 at the latest. The role of the centre is to support this process by introducing a national outcomes framework and developing organisational templates and possibly a formal authorisation process for the new local commissioning body.



In a parallel policy development the devolution genie is well and truly out of the bottle. The summer budget set out plans for developing further devolution deals such as 'Devo Manc'. During the passage of the Cities and Local Government Devolution Bill there has been speculation that some of these new 'combined' local authorities could be given NHS functions. The government has also confirmed that it sees the Better Care Fund as a key driver of integration; this invites the observation that if pooling 5 per cent of total NHS and social care spend is the right thing to do, the logic for extending it to the total budget, as we are proposing, becomes compelling.
The merger of health and social care resources into a single local budget offers a staging post on the road to full place-based public service budgets throughout the country. This will involve some profound risks in view of the massive financial challenges facing both the NHS and local government. It is clear also that integrating commissioning is not a panacea – most innovation in integrated care has come from providers and now NHS England's NHS five year forward view vanguard programme will absorb increasing attention. But the increasing policy convergence of devolution and integration epitomised by Devo Manc will sharpen interest in integrated commissioning – and how to do it.
We'll be exploring the future options for integrated commissioning in further detail in our free online event on Tuesday 21 July. You can join the debate by sending comments and questions directly to our expert speakers which will include Alison Taylor, Head of Integration Partnerships, Scottish Government. Don't miss this opportunity to examine how to move towards a position whereby the commissioning of health and social care is integrated and budgets are treated as a whole across localities.
"As Richard says, "progress has been slow" and any new systems and devolved powers  are unproven ways forward"
Register now at:  http://tinyurl.com/ojhebft