Dodgy Doctors – 'Clampdown'
Patients are to be given unprecedented powers to lodge complaints against dodgy doctors and NHS chiefs.
Sources say top Tories plan to launch a people's ombudsman after a spate of health scandals. It comes days after a report into the deaths of 11 babies and a mum at Furness hospital, Cumbria, uncovered a 'lethal mix' of failings at almost every level. The shake-up is the brainchild of Tory policy chief Oliver Letwin and consumer watchdog Which? and could be announced this coming Monday.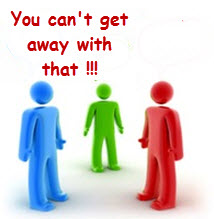 It would see two existing but barely known health and local government panels replaced by a Public Services Ombudsman. The new body will field complaints about every aspect of the health service down  to social care and care homes at local authority level.
A Which? study this week found 49 per cent of people who had a problem with a public service body – did not make an official complaint.



A report by MPs last year called for changes – saying it would  "rectify shortcomings in NHS attitudes and behaviour" in handling complaints.
Richard Lloyd from Which? said: "We want the next Government to commit to reforming the complaints system across all public services so that people feel confident it is worth complaining".
Hawkes. S  The Sun. Saturday Mar 14    P. 4
"Officialdom and 'closing ranks' in public services has allowed the general public to be walked on for far to long. Anything to stop people hiding behind this may stop them 'getting away with murder', as they say."