Doctors advise 'sex' to lose your excess weight !
Several newspapers today have noted that doctors in the UK will be ordering unfit patients to have more sex.
Rather than prescribe pills, medics are urging people who need to shed weight to get steamy between the sheets.
New NHS guidelines advise GPs to recommend sex to patients who need to lose weight through everyday activities.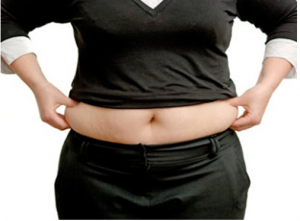 The guidelines also suggest dancing and mowing the lawn as part of the fitness drive.
Patients could then be called or texted to check if they are keeping up with their doctor's advice, according to the Academy of Medical Royal Colleges.
The Academy says sex is often overlooked as a cure for obesity. It claims exercise can work better than many expensive drugs and could save the NHS billions a year.
The academy, which represents 220,000 doctors, recommends patients start off with gentle sex, daily brisk walks, using the stairs or dog-walking.
But Joyce Robbins, of Patient Concern, said: "It's none  of the GPs' business to be talking about patients' sex lives. I would take amiss at that and I'm sure many others would too."
"Wouldn't you just love a phone call from the surgery when things were getting hot? – assuming you're capable of getting hot!"