Carers Week 2017 – Monday 12 to Sunday 18 June
Carers UK outline Carers Week – an annual campaign to raise awareness of caring, highlight the challenges carers face and recognise the contribution they make to families and communities throughout the UK.
Carers Week 2017 will take place from Monday 12 to Sunday 18 June 2017. We're continuing our focus on building Carer Friendly Communities, which support carers to look after their loved ones well, while recognising that they are individuals with needs of their own.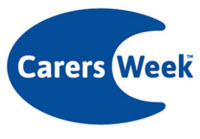 The campaign is brought to life by the individuals and organisations who come together to organise activities and events throughout the UK, drawing attention to just how important caring is.
Get involved now by pledging your support, helping us to build Carer Friendly Communities and planning your own activities and events to make Carers Week count.
---
Help us build Carer Friendly Communities
The Carers Week Carers Checklist sets out practical steps every part of the community can take to be carer friendly – to help you feel supported as a carer and recognised as an individual with needs of your own.
We're asking people to RECOMMEND organisations, services and employers who are already carer friendly and PLEDGE to becoming carer friendly.