Care home deaths – Why were warnings ignored?
Melanie Newman and Oliver Wright writing in The Independent (03/08/2015) – The lives of vulnerable care home residents were put at risk because the country's healthcare regulators failed to act promptly on official warnings about fatally negligent standards, an investigation for The Independent reveals.
Coroners' courts have identified over 20 deaths of care home residents in the last two years that could happen again without changes in practice.
Yet in more than half the cases, research by the Bureau of Investigative Journalism has found, these reports failed to trigger inspections by the Care Quality Commission (CQC).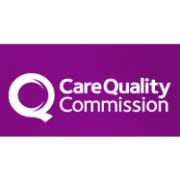 Last night England's health care regulator admitted its response to the warnings had "not always been consistent" and was working to improve the situation. Charities working in the sector claimed the regulator "loses vital information in its systems all the time".
"I am not going to defend the indefensible," said David Behan, Chief Executive of the CQC. "We have got more to do."
The investigation by the bureau examined 23 cases where an individual had died unexpectedly in a care home since July 2013. In every case and inquest was held and the coroner went on to advise a care home or agency in England to take action to prevent another death occurring. But in nine out of the 23 cases, however, the homes and agencies involved were last inspected by the CQC before the deaths occurred up to two years ago.
In a further two cases the homes were not inspected until long after the deaths, and six months after the coroner's report was completed. In another case, the CQC inspected the home in the two months between the unexpected death in September 2014 and the coroner completing a formal report in November.
The CQC did not mention the recent deaths in its review and there is nothing in its findings to show that inspectors had checked whether issues subsequently raised by the coroner had been addressed. The inspectors have not returned to the home after the coroners report.
The bureau found four further cases where the homes were inspected within a few months of the coroner's report. But in none of these cases did the CQC reports mention either the inquest or whether the inspection had checked to see if the coroner's concerns had been addressed.
In the remaining seven cases, providers had been inspected promptly after the coroners' warnings and it is clear in the CQC reports that the issue raised had been looked into.
The CQC  is not obliged to inspect in every case, but has a range of options in responding to a coroner's warning notice, such as reviewing any proposed action plans from the care home and meeting with them to discuss action taken.
Mr Behan said that since the cases had arisen the CQC had reviewed its procedures and was now working with coroners to ensure that all warnings were promptly acted on.
"It's not good by any stretch of the imagination. Our social care systems are and will continually be shown to be lacking, especially as financial input is squeezed"