Care and Support Alliance's response to the March Budget 2017
Vicky McDermott, Chair of the Care and Support Alliance, said:
"Today's announcement is a welcome reprieve for social care but it isn't a long term fix
"By committing an extra £1bn for social care in 17/18 and £1bn for the following two years, the Government has finally started listening to older people, disabled people and their carers to recognise the scale of the social care crisis.

"The Chancellor talked about fairness, however this money doesn't create a fair social care system on its own; it just keeps our unfair social care system as it is for yet another year. The Government must ensure that all of this money benefits social care.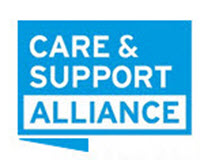 "The Green Paper on the future financing of social care must not kick this issue into the long grass and must quickly set out plans for a sustainable social care system. The clock is ticking and our social care system is still in crisis.
"Our current system is brutally unfair and leaves at least 1.2million adults without the basic care they need. Currently, inadequate social care puts people's health at risk, increases pressure on families, means the NHS has to provide more expensive care to look after neglected people, and sees many care homes and other services closing because they aren't given a fair price for care.
"This budget keeps the wolf from the door for another year. The Government must act quickly on longer term reforms."
Ends
Note to editors
The Care and Support Alliance (CSA) are a coalition of more than 90 of the country's leading charities – who are calling for a properly funded care system.
Supportive statistics
9 out 10 GPs (92%) are not confident that social care services currently provide a sufficient level of care for patients (1)
Almost 9 out 10 of GPs (89%) think reductions in social care have contributed to pressures in their surgeries and (93%) think this has led to increased pressures in A&E and contributed to an increase in delayed discharges from hospital.
Social care funding has fallen by £4.6 billion, a third, over the last 5 years (2).
Hospitals are experiencing record delayed discharge, with delays because of a lack of home care increasing by 230 per cent from August 2010 to Dec 2016.
Last year the NHS lost 650,000 bed days (3), costing the NHS up to £300 million (4).
One in eight over 65s has some level of unmet need (5). In the UK, around one in three people rely on, or have a close family member that relies on, the care system (6).
Currently carers provide care worth £132bn, the equivalent to the UK's total health care annual spend (7) and over 2 million people have already given up work to care.
Personal story of impact of social care cuts.
Social care user Rachel Looby, 34, from Harrogate, needed medical help after her hours were cut. She said:
"When my hours were cut it was a stressful time for me. I took the wrong medication and ended up in hospital, and this made me feel like my health had not been considered at all. Being in hospital left me feeling anxious and upset and I worried if something else might happen once I got home."
Rachel's Story 
Rachel, 34, from Harrogate is visually impaired, has dyspraxia and autism.
For a long time Rachel received 17 hours support a week. This involved help with basic tasks such, as cleaning and cooking, as well as help with managing her money, medication and personal care.
However her support was reduced to just five hours per week. This meant she only had help with basic tasks. With no one to help her manage her medication Rachel missed doses and had a seizure. To make things worse, while recovering Rachel mistook her dog's flea medication for her own and became very ill for which she had to be hospitalised.

These two incidents, understandably, knocked her confidence, and she became demotivated and stopped taking her anti-depressant medication. This led to her becoming depressed and socially isolated.
Mel Merritt – Care and Support Alliance
020 7923 5770 / 07855 372433 /mel.merritt@csa.org.uk
Mel Merritt
Media and Campaigns Manager
Care and Support Alliance (CSA)
Working days: Mondays, Wednesdays and Fridays
Tel: 020 7923 5770
Ext: 152