April Price Hikes: What You Need to Know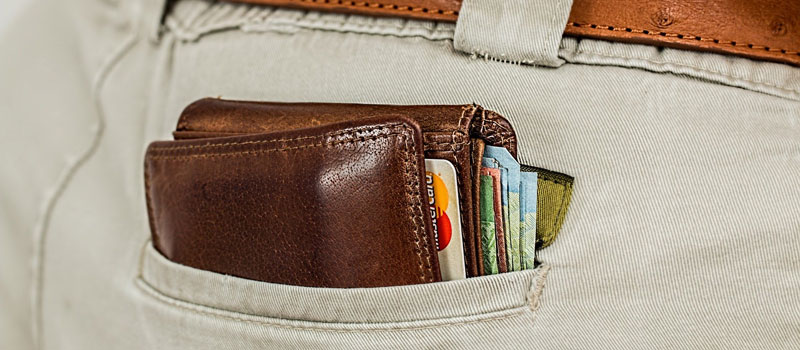 Find out what support is available to you
Have you noticed that most of your everyday essential bills seem to be more expensive this month? That's because the 1st April was named National Price Hike Day. Various industries such as energy, telecoms and the public sector were hit by inflation price rises totalling £4.5 billion. Sadly, for households, that means you could see £240 a year added to your bills across these sectors.




Why is this happening?
To cover the cost of inflation rates, businesses raise their prices. Ofgem, the energy regulator increased its price cap in response to the rise of wholesale energy costs. Sky, the TV and broadband provider, didn't reveal why the prices were increasing. Mobile phone companies increase their bills each year in line with inflation. TV licences are set to rise each year until 2022.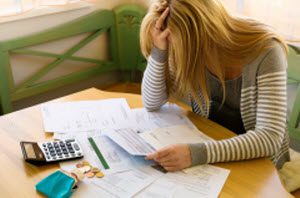 What has increased and by how much?
Council Tax
Local councils around the country are increasing their council tax. The exact amount depends on your band and region but the average band D council tax bill will rise by £78 to £1,750 a year.
Energy Bills
With the cost of energy rising for companies, this has been passed on to customers by an average of £117 a year. The energy price cap is responsible for this – it was increased by Ofgem and will be reviewed again in October. All the big six energy companies (British Gas, E.ON, Scottish Power, EDF Energy, npower and SSE) raised their prices by 10% or more.
For standard tariffs – more than 50% of people are on these  – the price cap rose from £1,137 to £1,254 a year.
For fixed tariffs that are coming to an end, the average increase is £247 or £287 if your tariff is ending in May.
Water Bills
Water bills have been increased in line with the water regulator's five-year plans. This year, they're set to increase by as much as £16 a year or £8 for most households.
Mobile Phone Bills
All major networks (O2, Three, EE and Virgin Mobile) have announced price hikes in line with inflation.
For EE customers, there will be a 2.7% increase, so £9.72 a year for someone on a £30 monthly contract.
For O2 and Three customers on a pay monthly contract, this will be £9 a year based on a £30 contract.
Sky TV and Broadband
How much your Sky bill will increase depends on what sort of package you have. Most customers will see an increase of £3.50 a month.
Broadband – £1 a month increase
Fibre broadband – £2 a month increase
Sky Entertainment – £2 a month increase
Sky Multiscreen – £1 a month increase
Sky Ultimate on Demand – £2 a month increase
Sky Cinema – £1 a month increase
Sky Phone (Talk Anytime) – £2 a month increase
Sky Phone (Talk Evenings & Weekends) – £1 a month increase
Stamps
Stamps will rise by 3p. The price of a first-class stamp for a standard letter will rise to 70p, whilst a second-class stamp for a standard letter will increase to 61p.
NHS prescriptions
NHS prescriptions will increase by 20p from £8.80 to £9.
Car Tax
The amount of extra car tax you'll pay depends on the amount of emissions that your car produces:
76g/km-150g/km of CO2 – Extra £5
151g/km-170g/km – Extra £15
171g/km-190g/km – Extra £25
191g/km-225g/km – Extra £40
226g/km-255g/km – Extra £55
Diesel cars which don't meet the standard for nitrogen oxide emissions will have to pay a higher rate of tax, potentially up to an extra £500. Cars that are more than 40 years old, or registered between March 2001-2017 with emissions of less than 100g/km are exempt from Car Tax, as are vehicles with zero emissions.
You can find out your car's emissions by visiting the Gov.UK website.
State Pension
Those who pay into a state pension will see their contributions increase from 3% to 5%. For instance, someone who earns around £27,000 will see their contributions rise from £500 to £850.
How to manage your household budget
Now is the best time to get your budget together for the year ahead. Here are the Money Advice Service's top tips:
Consider switching energy supplier, especially if you are on a standard tariff which is often much more expensive than other options.
Use a budgeting planner tool such as the one from the Money Advice Service to map out your finances. If you're on Universal Credit, try the Money Manager tool.
Cut down any expenses that you don't need – could your swap your phone contract to a SIM-only tariff? Or downsize your Sky subscription?
If your car is due to be changed, swap to one with lower emissions. Better still, if it's practical, get rid of the car completely!
Look at getting a prepaid prescription certificate if you regularly need to collect medicine
Use the Turn2us Benefits Calculator to see if you're entitled to any welfare benefits which could help.
Although the price hikes may seem minor on their own, when you put them together they can take a big chunk out of your household finances. However, you don't have to struggle with them – if things are getting difficult and you need someone to talk to, use the Turn2us Find an Adviser tool to find a local advisor who can help you. If you're concerned about the effect of the price rises on your mental wellbeing, see free advice from the Money Advice Service website.
Source and thanks to: Liam Evans at Turn2us