Allocating social care funds: difficult decisions ahead
Talented but troubled footballer George Best once reminisced, 'I spent a lot of money on booze, birds, and fast cars. The rest I just squandered.' The choices facing local councils in how to use the extra £2 billion for adult social care announced in the Spring Budget are somewhat starker.
The £1 billion available next year would, said the Chancellor, 'enable councils to take immediate action to fund care packages for more people, support social care providers and relieve pressure on the NHS locally'. NHS leaders, having altruistically championed the case for any new money to go to social care and not into their own coffers, were quick to stake their claim. A key component of the Next steps on the NHS five year forward view delivery plan is that part of the money will be used to free up 2,000–3,000 hospital beds. So it was inevitable that there would be strings attached to the new grant, fuelled by suspicions that with councils facing monumental pressures from other services – from potholes to parks – it might not end up in adult social care.
The draft conditions for the new money have now been summarised in the Integration and Better Care Fund policy framework 2017-2019. It will be paid to councils as a direct grant – this is not NHS money, unlike the existing Better Care Fund (BCF), but it must be pooled into the local BCF and so is subject to an agreed local plan signed off by the health and wellbeing board. It must be spent on adult social care and to reduce pressures on the NHS, including hospital discharge, and to support the local social care provider market. It must not be used to offset the NHS contribution to the BCF, which will be maintained at £3.58 billion next year. Councils must submit quarterly reports to the Secretary of State. In short, councils will have some flexibility – but not much.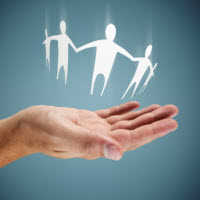 With delayed discharges relating to social care up by 37 per cent in the past year, it will be very hard for councils not to use some of the new money to reduce this number. But how? There is wide variation between places, in both the extent of the problem and the underlying causes. It is not just about money. Setting aside the fact that 57 per cent of delays remain attributable to the NHS, closer examination of the reasons for the delays reveals that waits for packages of care at home have soared by 51 per cent over the same period. This suggests that in many places, shoring up the fragile home care market and investing in a more sustainable service model might be a better bet than simply throwing money at the immediate bottleneck in hospitals. The pressures on social care run deeper than those on hospitals, which generated less than 20 per cent of new requests for help last year. Prioritising faster hospital discharge at the expense of people with care and support needs in the community – alongside under-investment in community health and primary health – may well blow back into the NHS through higher A&E attendances and hospital admissions.
Another call on the new money will be the National Living Wage, which adds more than £600 million to costs this year and could easily the absorb the lion's share of the £1 billion available next year. Some councils will find this a bigger challenge than others, with fresh evidence that places with high levels of need have seen larger cuts in spending. Many council social care budgets are already overspent, with some councils dipping into reserves to fulfill their legal requirement to achieve a balanced budget. Councils have a broader set of statutory duties to support people with a diverse range of needs and circumstances to live as independently as possible, to promote their wellbeing and to protect individuals in vulnerable situations. This extends way beyond offering a bed-clearing service to the NHS, important though timely discharge is. The Next steps plan acknowledges that demand for social care is affected by the availability and effectiveness of NHS services such as stroke rehabilitation and other primary and community services provided to people in their own homes and care homes. The NHS and social care relationship is a two-way street.
So the demands on the new £2 billion are many and varied, and it is unrealistic to expect that they can all be met. Inevitably judgements will need to be made about how to balance these competing needs and priorities. This cannot be mandated through central guidance but will depend on mature local relationships between local authorities and their NHS partners, working with independent care providers, in reaching shared judgements about how to make the new money go as far as possible.
But as the Barker Commission concluded, the hard choices about placing the funding of social care as well as the NHS on a more sustainable footing cannot be ducked. The government has itself acknowledged that longer-term reforms are needed and has promised a Green Paper later this year that will set out options for consultation. So in this context, the extra £2 billion for social care is best viewed as a down payment, in the hope of further instalments to come.
Source: Richard Humphries Senior Fellow, Policy, The King's Fund