A&E – Record Number of Winter Patients
The NHS confirmed that 190,000 more people attended A&E this winter compared with last winter, with 51,000 more admitted into hospital as an emergency case.
Attendances spiked in December, but the pressure on hospitals was greatest in early January when several declared major incidents. All hospitals  experienced problems finding beds for new emergency patients, as capacity problems in the social care sector meant thousands of elderly patients who were otherwise well could not be discharged from hospital.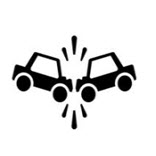 Dr Sarah Pinto-Duschinsky, NHS England's director of operations and delivery, paid tribute to A&E and other staff for the way they had coped  with the 'incredible' increase in demand.
"These record numbers, up by between 6 per cent and 9 per cent some weeks, mean that although the NHS won't have met the A&E average 95 per cent target for the full year, staff continued even during this busiest winter ever to treat more than nine in 10 people within four hours. And most patients were, in fact, treated in under an hour," she said.



But bad news is on the way for NHS England as it is set to miss its A&E waiting times target over an entire year for the first time.
Average performances for 2014/15 is now guaranteed to fall short of the goal of treating 95 per cent of patients at A&E within four hours.
The milestone is the latest sign of log-term decline in NHS performance against the number of key targets – a consequence of rapidly increasing demand from patients, against a background of straitened NHS funding.



Cooper. C 2015 The Independent Weekend Briefing 14/03/2015 P. 8
"There are only so many beds in our hospitals and in community care – will there be any changes to make next winter a better time to fall ill or have a serious accident?"