2HR Ambulance Delay – Police Call Lifeboat!
An Exclusive in The Sun relates how a cop lay injured for two hours waiting for an ambulance in London – so colleagues called a LIFEBOAT.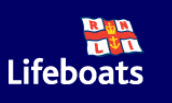 The officer was in agony from a squashed ankle after tackling a drunk.
Fellow policemen tending to him at  landlocked King's Cross station got so fed up waiting for paramedics they frantically got in touch with the coastguard, who alerted the Thames lifeboat station at Tower Bridge.



The RNLI last night confirmed the "unusual request" – and revealed it sent a medic.
A spokesman said: "Tower lifeboat station received a request from HM Coastguard.
"They had been contacted by British Transport Police, asking for help. We had an extra person in doing training there.  It didn't have any impact on our service and he was taken to the scene by police. There was no boat involved."
The astonishing SOS came after police were called at 8.18pm to arrest a violent drunk.
The RNLI medic is believed to have reached the injured cop some time after 9.30pm. An NHS motorcycle paramedic turned up at 9.58pm. But it was not until 10.32pm that an ambulance finally arrived to take the officer to hospital.
London Ambulance Service said: "The officer is still in hospital. Colleagues on the ground were concerned and as a result they called the RNLI who they knew could help with medical assistance.
Sales. D 2016  The Sun 16.02.2016 P. 12
"A quirky story with serious undertones!"